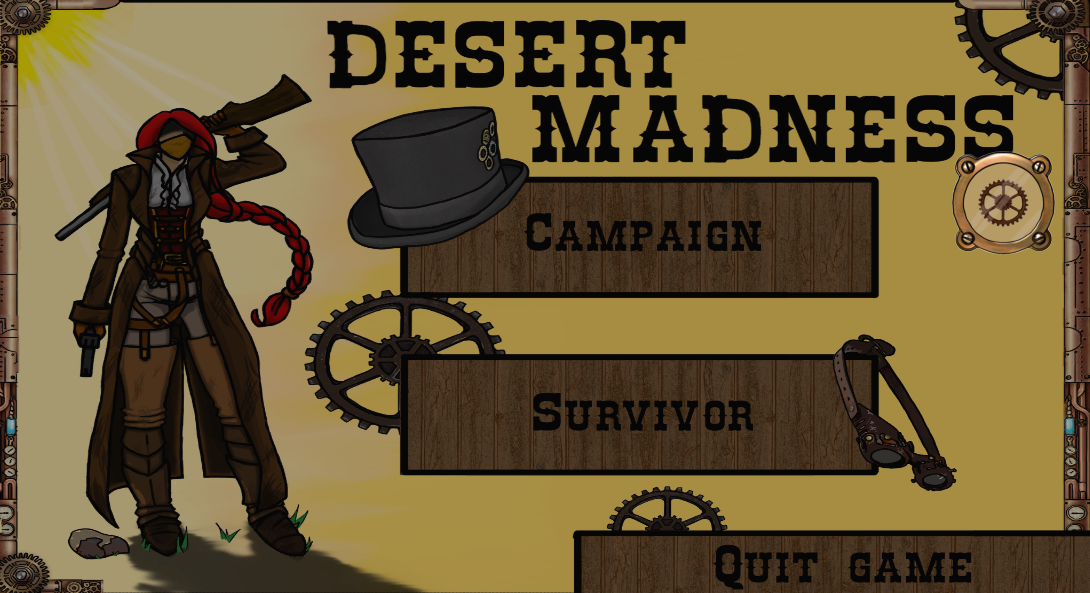 Desert Madness
The game is a scrolling shooter in a Steampunk universe. You play as a sheriff who loses her head throughout her adventure... Help her fight the "bandits" who try to stop her and fight against madness. It contains a level and a boss fight.
We worked on three projects:

For my part, I made a part of the graphics including the UI and the Menu and the main character.

Install instructions
Light play, no special indication.